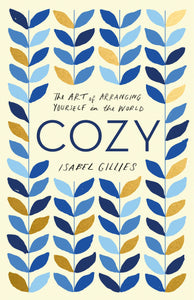 The New York Times bestselling author of Happens Every Day, Isabel Gillies, presents a fresh and inspiring look at the subtle art of cozy—part manifesto, part lifestyle guide, part memoir—that shows fans of The Little Book of Hygge that true comfort comes from within.
When we talk about being cozy, most of us think of a favorite sweater or a steaming cup of tea on a rainy day. But to Isabel Gillies, coziness goes beyond mere objects. To be truly cozy, she argues, means learning to identify the innermost truth of yourself and carrying it into the world, no matter your environment.
Hardcover. 256 Pages.