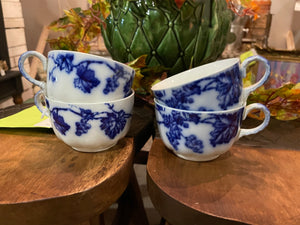 This vintage English Flow Blue Covered Teacup Set is a real gem - its striking indigo color, ivy-strewn design, and superior china make it a must-have for collectors of all kinds! Serve up a side of history to your next dinner party!
Made in England.  Genuine vintage.

China.  Approx. 3.5"dia x 2.25"h.